Precision Ball Screw Systems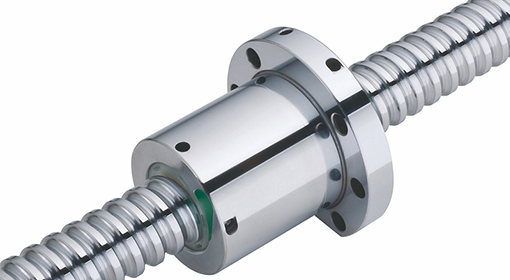 The ball screw assembly consists of a screw and a nut, each with matching helical grooves, and balls which roll between these grooves providing the only contact between the nut and the screw. As the screw or nut rotates, the balls are deflected by the deflector into the ball return system of the nut and they travel through the return system to the opposite end of the ball nut in a continuous path. The balls then exit from the ball return system into the ball screw and nut thread raceways continuously to recirculate in a closed circuit.
Ball screws are used for a wide range of applications within these industries and others. Examples include in steppers (for semiconductor manufacturing), in robots, in precision assembly equipment, in machine tools, in automobile power steering motors, and in missiles and aircraft to move control surfaces (particularly electric fly by wire (FBW) systems). Also, quite commonly, ball screws join other linear motion parts, such as carriages, drive units, linear slides, and linear actuators, to create a smooth, precise, and complete movement system.